Our People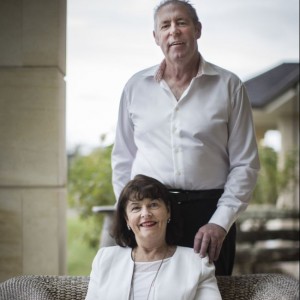 BERNIE CROSBY, ONZM (Patron) and KAYE CROSBY, ONZM (Trustee) set up the Neuro Research Charitable Trust as the vehicle through which Bernie's dream of raising $1m for Parkinson's research can be fulfilled. Bernie has proved that through positive thinking and hard work, what may initially appear as a setback can in fact be a great opportunity to assist others. It is through his misfortune, and his positive nature, that he has undertaken this journey to wholeheartedly support research into Parkinson's disease – not for his own gain, but for the betterment of others facing this diagnosis. Bernie and Kaye started Prolife Foods from the back of their car, and home garage, building it into one of New Zealand's largest privately owned food businesses. Known for developing and maintaining excellent relationships they have left an indelible mark on the Hamilton community, not only through Prolife Foods, but also through on-going support of numerous educational and recreational grants including the Coromandel Westpac Rescue Helicopter Trust, The Icehouse, CELF, MESH Sculpture Trust, Sky City Breakers, Waikato Magic netball team, Waikato Rowing, Waikato Family Centre, Hamilton Gardens and the New Zealand Painting and Printmaking Award. In 2014 they were each awarded an ONZM for services to business and philanthropy. Bernie, a successful entrepreneur and businessman, has been also been recognised for his leadership with many awards which include: Honorary Bachelor of Business Studies from the Waikato Institute of Technology (Wintec); Honorary Doctorate from the University of Waikato; Distinguished Fellowship from the Institute of Directors; inaugural Waikato Chamber of Commerce Distinguished Leadership Award; Westpac/Chamber of Commerce CEO of the year.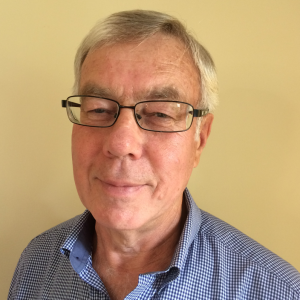 MICHAEL JACKSON is a well-known figure in Hamilton, having practiced law with leading law firm Tompkins Wake for over 40 years – with many of those years spent as Chairman of Partners. Having spent much of his career as a generalist practitioner with a broad knowledge of many facets of the law, his expertise has provided guidance for many families and organisations in this region. Michael is a current member of the Board of Trustees of the University of Waikato.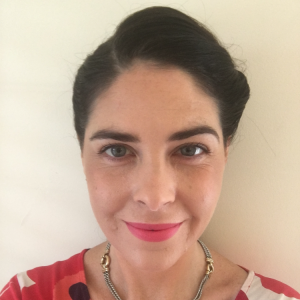 NIKKI CROSBY, Daughter of Bernie and Kaye, studied at Otago University gaining a Bachelor of Consumer Applied Science (BCaps) majoring in Textiles and Design. She later completed a Masters degree in Library and Information Science (MLIS). Nikki and her partner are Auckland based and Nikki is a Senior News Video Researcher at TVNZ. Nikki enjoys time with family and travelling.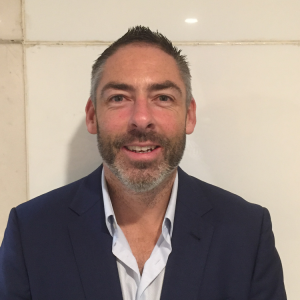 MATTHEW CROSBY, Son of Bernie and Kaye, has spent time on the NRCT Committee. Matt studied at Waikato University gaining a BMS majoring in Strategic Leadership and Entrepreneurship. Matt is Executive Director of Special Projects, NBD and Export at Prolife Foods. Married with two young children his interests include helicopter flying and the outdoors.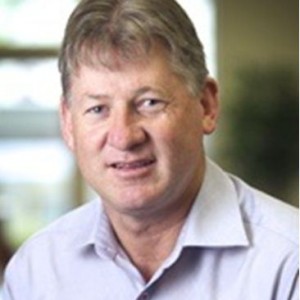 JON TANNER has over 30 years experience in the financial services industry and is a shareholder and senior advisor with Craigs Investment Partners. Jon holds a number of directorships and is a member of the NZ Institute of Directors. Keen on all sports, particularly hockey and golf, the former New Zealand hockey player, and successful coach, is current or past director or trustee of Midlands Hockey, Hamilton Golf Club, Momentum Waikato Community Foundation, Donny Charitable Trust, St Pauls Collegiate, Hockey NZ, NZ Hockey Foundation, University of Waikato Foundation and MESH Sculpture Hamilton. Jon say's he had no hesitation in joining the NRCT fundraising team, "I was very fortunate to meet Bernie and Kaye early in my business life. They are special people who have built an outstanding business through vision, passion, hard work and caring deeply for their people, their customers, and all those around them. It speaks volumes that Bernie meets his challenges with Parkinson's head on and turns it into an opportunity to help others."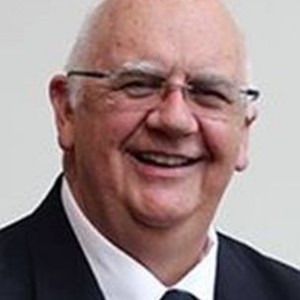 KEN WILLIAMSON's career has been in insurance. He and his partners established one of NZ's largest and most respected insurance brokerages Law Mooney Williamson (LMW) before selling to Crombie Lockwood where he remains employed as a Broker. Ken is known in Hamilton for his passion and dedication to the community and contributes to all sectors of the Waikato. He is a widely experienced governor and chair in both the commercial and not-for-profit arenas. Ken has served on many boards over the years including Waikato Diocesan School for Girls; University of Waikato Foundation; St John Central Region Trust Board; St John's Priory Trust Board (their national Governing body); the Hamilton City Councils' 'Older Persons Advisory Group'; the Establishment Board of Rototuna High Schools; the McKenzie Centre Trust; Southwell School; the Institute of Directors (Waikato Branch); 'Kudos' Science Awards Trust; Midland Sexual Assault Support Services Trust; Te Whakaruruhau Maori Women's Refuge; and MS Waikato Trust. He was the founding Chair of the Momentum Waikato Community Foundation, and since resigning he serves the Waikato Regional Property Trust, tasked with building the new Regional Theatre.
Ken has received a number of awards including being appointed as a Knight of the Order of St John; a Paul Harris Rotary Fellowship; a Chief of Air Staff (RNZAF) Commendation; a member of the St John Priory Chapter; a Fellow of the Insurance Brokers Association of NZ; and is a Distinguished Fellow of the Institute of Directors in NZ. Ken is a Hamilton Central Rotary Club member, a Justice of the Peace, and recipient of the Hamilton City Council Citizen's Award, and he received a Queens Service Medal (QSM) in recognition to his services to the community.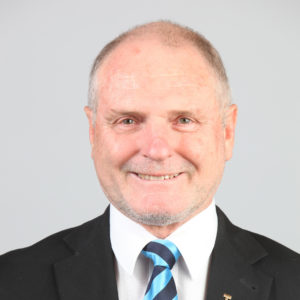 Originally from Auckland, BRIAN KING moved to Hamilton in 1979 with his wife and young family.  Together with two business partners the successful Gainsborough House Restaurant was established.  Two other award winning restaurants soon followed – Julians and Eliza's.  After 16 years in the hospitality industry Brian made a career change to Real Estate.
Brian's journey with Harcourts began in 1991, starting as a Sales Consultant and then advancing into Management, Auctioneering through to a Business Owner of Harcourts Hamilton which currently run 8 Offices throughout Hamilton City specialising in Residential, Commercial, Rural and Lifestyle, along with Property Management. Brian is a member of The Harcourts Hall of Fame.
Brian's dedication to the community and strong desire to "giving back" mean that many Hamilton charities and sporting organisations have greatly benefited from his auctioneering skills.  In 2018 Brian received the honour of a Hamilton Civic Award recognising his services to business and the community.
Brian is passionate about his chosen Charities and says it's an honour to be involved with the NRCT as he knows they have and will continue to make a difference in many people's lives. He says he loves being involved with a group of good people focused on making a difference both today and into the future.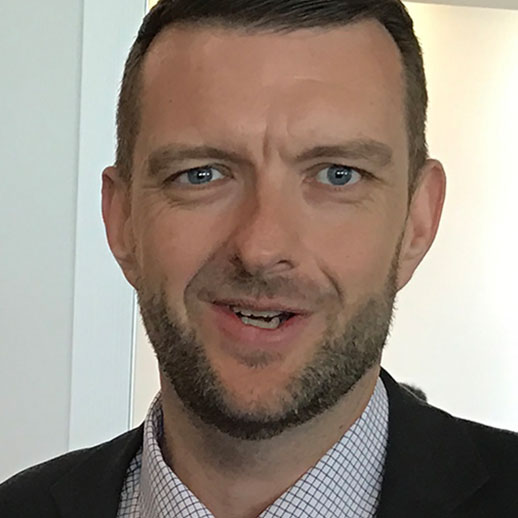 JASON COWAN was born and bred in the Waikato, and is currently the Corporate Manager at BNZ and has been with BNZ for almost 25 years in a career spanning personal, commercial & corporate banking. Jason is an active member of the Waikato Branch of the Institute of Directors as well as the NRCT. Jason has known the Crosby family for over 15 years and is passionate about assisting them with their objectives to cure Parkinson's Disease. Jason's fiancé is the Associate Director of Midwifery at Waikato Hospital and they have two teenage children, Caleb & Keira.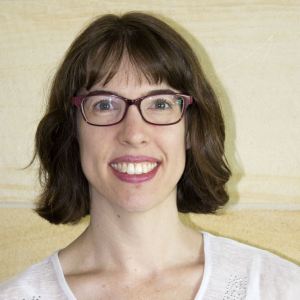 AMANDA WALKER's association with the Crosby's began with her appointment to the role of Executive Assistant at Prolife Foods in 2005. With her maternity leave coming to an end in 2012 Amanda chose to focus on the role of "Mum" rather than full time employment. As luck would have it, this decision afforded the opportunity to carry out flexible and varied part time work for the Crosbys' in a personal capacity which has evolved to include administration duties for NRCT.